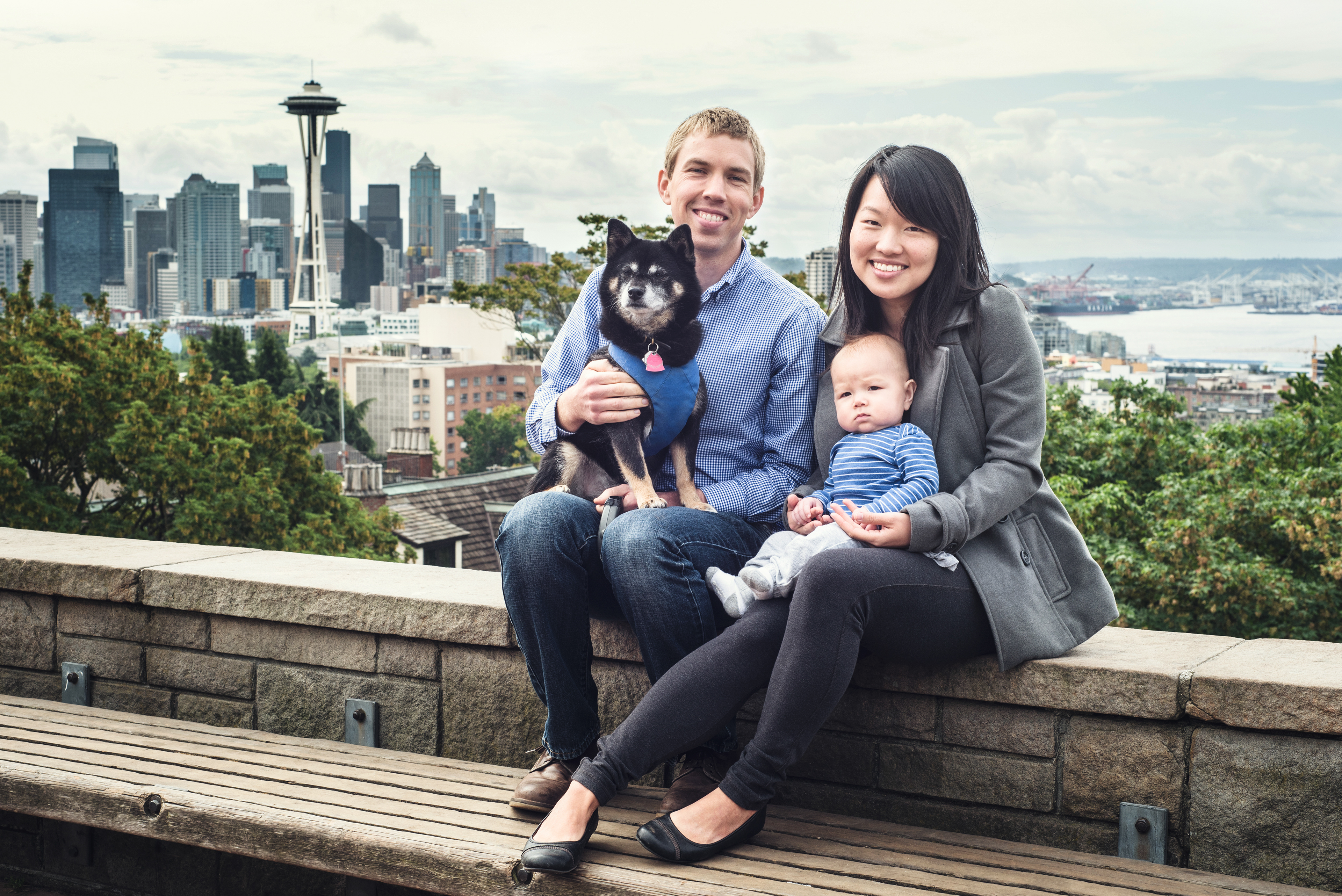 Hi, I'm Joan Williams, and I'm a West Seattle based photographer. I am also a visual designer and have a degree in the fine arts which basically means I compose, frame, and edit photos in visually pleasing ways and I get the added bonus of knowing why and if it looks like anything historically. 
In our spare time we're usually taking pictures either for ourselves or for others. I definitely enjoy the instant gratification of the shutter click as well as the slow bake of the editing process. Matt, is always involved in the editing and is my second shooter too. I live to capture that genuine moment, but don't get me wrong, I'll stage it too ;) 
I'm definitely a fan of coffee, especially with little Ethan now :) We go on walks with doggie and have long conversations about everything and nothing at the same time. Or, it's really just me talking to myself. I also enjoy running, edible gardening, cooking, hiking, and good company.
Feel free to send me an email: joanlinw@gmail.com